Watch television and listen to radio broadcasts whenever you want

iRecord Pro can record audio from any device that has line out audio jacks, and video from any device with either a composite video or S-video output. This makes iRecord Pro compatible with thousands of devices including televisions, cable and satellite set-top boxes, terrestrial, satellite and internet radio.

When recording to an Apple iPod you can use iRecord Desktop to set up a schedule of one or more programs for completely unattended recording.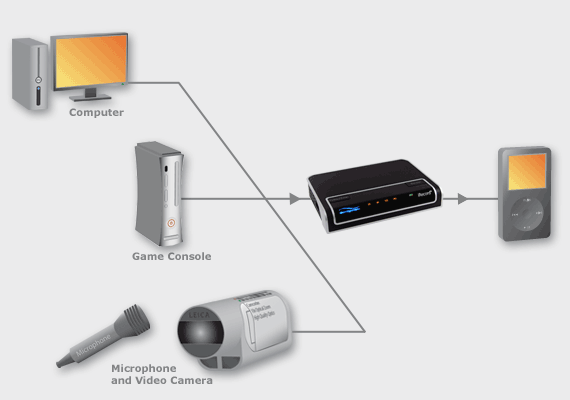 Capture live events so that you can relive them or share them with others

Just connect iRecord to a video camera to immediately create high quality video files that you can watch on a mobile device, burn to a CD/DVD, or upload to the Internet. There is no tedious encoding process to go through as iRecord encodes into the state of the art H.264 video format in real-time. The result is stunning picture quality with none of the dropped frame issues that make digital video stutter or motion artifacts that blur the picture. iRecord is a great solution for crystal clear video blogs, or making lectures and corporate presentations immediately available to a wide audience.

iRecord can connect to the composite or S-video output from your computer so that you can easily create self-running product demonstrations or educational videos. iRecord can also capture game play from the leading game consoles so that you can demonstrate your mastery to friends.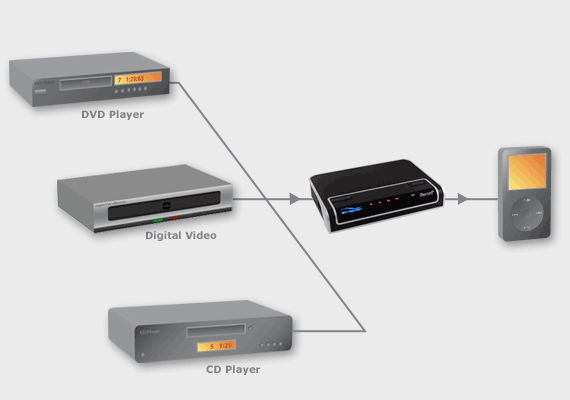 Enjoy your movies and listen to your music wherever you are.
Connect iRecord to your digital video recorder, DVD player, HD DVD® player and Blu-ray® player to record crystal clear videos with small file sizes. Or connect iRecord to your CD Player or home audio system to record music in high quality MP3 or AAC formats at bit rates up to 320kbps. iRecord Pro also support lossless audio formats such as WAV and FLAC.

Copyright Notice
In accordance with copyright laws, copyrighted audio and video may not be used for purposes other than non-commercial personal enjoyment without the permission from the copyright holder. It is illegal to record from DVDs or other copyrighted works that you do not own. Please do not duplicate copyrighted works if you do not own the original. iRecord prevents the duplication of analog video protected with the Macro vision AGC system and will not decrypt or transcode digital media protected with digital rights management technology. Copyright laws vary from country to country, and you should check your country's copyright laws before recording any copyrighted works.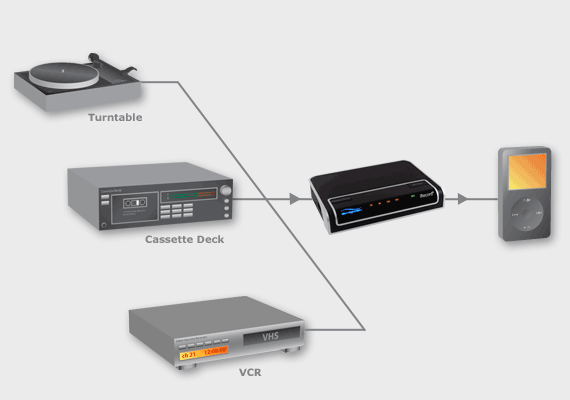 Digitize your old movies and recordings in one easy step

iRecord lets you capture and archive precious family movies, audio recordings, out of print vinyl albums and audio cassettes. Simply connect your turntable, tape deck, VCR or camcorder to iRecord and create digital audio and video files that you can archive to CD or DVD, or play on the device of your choice.